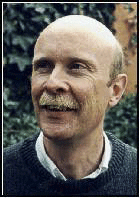 Don Hamilton
MA - Master of Arts
My name is Don Hamilton. My company, Behavior Support Solutions, offers a premium service devoted to personal enhancement. If you have ever wished that you could become the person you were meant to be, breaking through the problems and excuses of everyday life to reach beyond what you were always told were your limits, then this is the place.
I am a licensed clinical counselor and life coach. I would like to introduce you to a world beyond the bounds of therapy and medical necessity. If you want to manifest the beauty and power that is within you, to become deeply intimate with your partner, to perform at a higher level in your chosen sport, especially if you have been afflicted with the Yips, or if you wish to reach a deeper spiritual understanding of your place in the world, then this is absolutely the place for you.
This may sound unbelievable, but many people have found these claims to be true. Of course when we are dealing with human potentialities there are no guarantees. No one can say with certainty that goals like these can always be reached, but many times they can and many others have done so.
What I am referring to is the use of the tools of therapy to transcend therapy and allow you to reach personal goals that are not part of the diagnostic network of insurance and the medical model that it uses to appear safe and respectable.
For example, if you want to lift a nagging case of depression, that is considered medically necessary, and is covered by insurance. But what if you want what many of my clients want? "I want to be beautiful, radiant, and powerful from the inside out!" OK, I'm not a plastic surgeon, but that's not what they are really asking for. We have tools that can enact these kind of changes in clients, but we can't use them because they don't fit into a medical diagnosis. To use insurance to make a person beautiful would legally be considered fraud. To do any of the things I've mentioned above, we have to get outside of the insurance network, and that means using coaching and private pay for enhanced services that are not generally available:
1. Relationship Coaching: Become as intimate as possible with your partner.
2. Beautiful You: Discover the inner beauty that has always been there.
3. Sports Enhancement: Life beyond the Yips!
Don Hamilton's Videos
Play, Learn, and Grow
Don Hamilton's Articles
Discover New Pearls of Wisdom