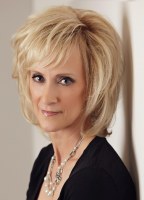 Dr.Dawn R. Levitan
EdD - Doctor of Education
Hi! I'm Dr. Dawn - Counselor, Coach & Author of HELP Life Coaching Cards Toolkits & App for Android and IOS phones & tablets. If you or a loved one has depression, anxiety, fears, phobias or panic disorder, are struggling with an eating disorder, body image issues, divorce, grief & loss, I can help! Together we will fine tune your life skills to help improve personal, social and work relationships, navigate family discord, separation, divorce, grief & loss. We will work together to develop new life patterns and goals to help you make better choices for your life and future.
I listen intently and integrate the most current approaches that provide the most beneficial outcome for your unique situation. I am knowledgeable and comfortable consulting with other medical professionals. My client centered approach means taking the time to listen compassionately, and working with you on each step of your journey.
Check out my novel Self-Help app HELP.- Life Coaching Cards Toolkits for Android and Apple devices! I have developed 10 separate applications in the areas of depression, anxiety, eating disorders, goals, happiness, life lessons, grief, affirmations, journaling and therapy for use both "on and off the couch"! The Free Download gives you a sampling of the 10 separate apps for your personal use. ! Search "life coaching cards" and download my free version of HELP- Life Coaching Cards Toolkits for your Android or Apple phone or tablet.
Depression and Anxiety
Eating Disorders
Applied behavior analysis (ABA)
ADHD / Inattention
Impulsivity
and Hyperactivity
Mood Disorders
Anxiety disorders
Eating Disorders
ADHD
ACOA (Adult Children of Alcoholics)
Obsessive-Compulsive Disorder (OCD)
Depression in pregnancy / postpartum
Dr.Dawn R. Levitan's Videos
Play, Learn, and Grow
Dr.Dawn R. Levitan's Articles
Discover New Pearls of Wisdom