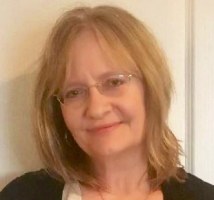 Welcome to my website! I'm a licensed counseling psychologist, specializing in counseling and psychotherapy with adults. I've been in private practice for almost twenty years and also write on wellness topics for a variety of publications. I'm of the Christian faith and am happy to work with clients seeking a provider from a similar background. My passions are being a mom of two young adults and spending time at the beach.
I'm excited to be of help to you in your wellness journey.
Counseling
Brief psychotherapy
Couple's Counseling
Couples Distress
Acute Stress Disorder
Depression
Generalized Anxiety
Adjusting to Change / Life Transitions
Adjustment Issues
Self Esteem
Finding Clarity and Balance
Marriage Counseling
Conscious Aging/Personal Growth
Grief and Loss
Stress Management
Goal Clarification and Fulfillment
Marisa McMillian Tomasic, Ph.D.'s Videos
Play, Learn, and Grow
Marisa McMillian Tomasic, Ph.D.'s Articles
Discover New Pearls of Wisdom
Hi! Welcome to my blog~I'll be sharing simple, relevant, and inspiring posts to help you to live your best, most fulfilling life.Please...