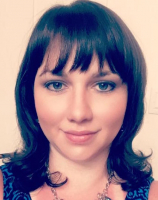 Emily Perraut, LLP
MA - Master of Arts
Do you experience anxiety, worry, or panic attacks? Have a harsh inner critic that never allows you to feel good enough? Struggle being assertive, setting boundaries? Do you experience other challenging issues/symptoms that keep you feeling stuck and interfere with success in relationships, at work, or generally finding a sense of inner peace and contentment? I view many of these symptoms and issues as a result of creative adaptations we have made automatically, often (but not always) before we had any conscious memory, to help us survive various difficult, stressful, and overwhelming circumstances and traumas throughout our lives.


I work from a holistic perspective that is strengths-based and de-pathologizing. I am trained in a powerful modality called Brainspotting (like EMDR), which embodies humanistic, existential, and client-centered principles and which occurs in the context of a safe, supportive, empathic, compassionate, and attuned client-therapist relationship.


Brainspotting is informed by the science of how our brains and bodies work and how they hold trauma & stress. It can help guide you toward your own inner wisdom and authentic-self through releasing traumas and negative experiences/beliefs. This healing and transformational process can help you find emotional freedom.

Anxiety disorders
Complex Developmental Trauma/PTSD
Trauma and PTSD
Attachment Issues
Couples Therapy/Relationship Issues
Depression and Anxiety
Generalized Anxiety
Self Compassion
Mind-Body Interactions
Mindfulness practice
Humanistic psychology
Anxiety disorders
PTSD
Attachment Issues
Complex Developmental Trauma/PTSD
Adult Survivors of Child Abuse/Trauma
Depressive Disorders
Emily Perraut, LLP's Videos
Play, Learn, and Grow
Emily Perraut, LLP's Articles
Discover New Pearls of Wisdom