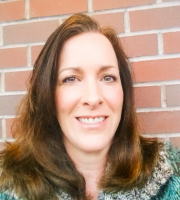 Marsha Jones, LMFT
MA - Master of Arts
I believe in using respect, direct communication, compassion, humor, creativity, and interventions from Cognitive Behavioral Therapy (CBT) and Acceptance and Commitment Therapy to help you reach your personal therapy goals.

I have worked in community mental health since 2003 which has provided me with extensive experience in treatment for depression, anxiety, trauma and attachment issues. I have specialized in working with people affected by traumatic experiences, to include veterans, people connected to the foster care system, and victims of crime. Call today for a free consultation to see if I might be the right counselor for you.

Complex Trauma
Attachment Issues
Cognitive Behavioral Therapy (CBT)
Depression and Anxiety
Couple and Family Therapy
Veteran/Emergency Responder Issues
Military Families
Adjusting to Change / Life Transitions
Adoption / Foster Care Issues
Marsha Jones, LMFT's Videos
Play, Learn, and Grow
Marsha Jones, LMFT's Articles
Discover New Pearls of Wisdom
How many self-defeating thoughts have gone through your mind today? I'm betting at least a few. We all have them- parts of ourselves we feel we ...
The people I work with- they are fighters. Just showing up to session shows me that they are strong enough to face living with trauma, depression and ...
I'm always amazed by Google, Facebook, and I'm sure countless other programs that are reading my keystrokes, following me and my cell phon...