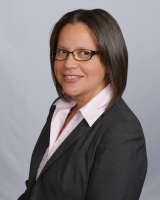 Mirna Mejia, PhD
PhD - Doctor of Philosophy
Hello!! I am a licensed clinical psychologist and my goal is to help every client achieve a more balanced and meaningful life. Whether it's by helping you sleep better, manage your pain more effectively, or facilitate the healing process following a trauma or loss, my aim is to ease suffering and get you back on track to health & resiliency as quickly as possible!
Mood Disorders
Sleep Problems
Clinical Health Psychology
Military and Veterans Issues
Police & Public Safety Psychology
Mindfulness-based stress reduction (MBSR)
Depression and Anxiety
Posttraumatic Stress Disorder (PTSD)
Chronic Pain
Insomnia
Nightmares
Grief
Coping with Chronic Health Conditions
Women's Phase of Life Issues
Couples Therapy/Relationship Issues
Adjusting to Change / Life Transitions
Anger Management
Mirna Mejia, PhD's Videos
Play, Learn, and Grow
Mirna Mejia, PhD's Articles
Discover New Pearls of Wisdom
According to the National Healthy Sleep Awareness Project (http://www.sleepeducation.org/healthysleep), there are about 25 million Americans diagnosed...
One of my greatest interests in health psychology is understanding how emotional health impacts overall physical well-being, and vice-versa. In ...
One of the last things that someone wants to do when they are depressed is to go outside. Forcing oneself to go to work, school, and errands doe...