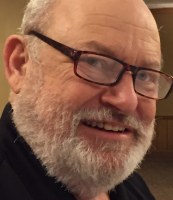 Transitions Counseling
MA - Master of Arts
Are you facing challenges in your personal or family life that you feel that need to change? I specialize in helping individuals, couples and families work through their feels of anger, depression, anxiety and many other complex issues that are impacting them. Life Coaching is also available for those that feel therapy is not needed for them, but are looking at making a change in their life and want assistance in putting together a plan help from a trained and unbiased professional. My website has more information. www.transitionscounselingus.com
I have been in practice for over 14 years helping individuals, couples, families, and children with the issues that have disrupted their lives and are holding them back from living the full and happy life we all deserve. I use many forms of therapy with all my clients.
I view each client as unique and on their own path in life, it is my job to help you find your own way. You are the subject matter expert of your life. My work is informed and focused from my life experience, education, and Christian roots.

Transitions Counseling's Videos
Play, Learn, and Grow
Transitions Counseling's Articles
Discover New Pearls of Wisdom