Mindfulness in the Modern age
by: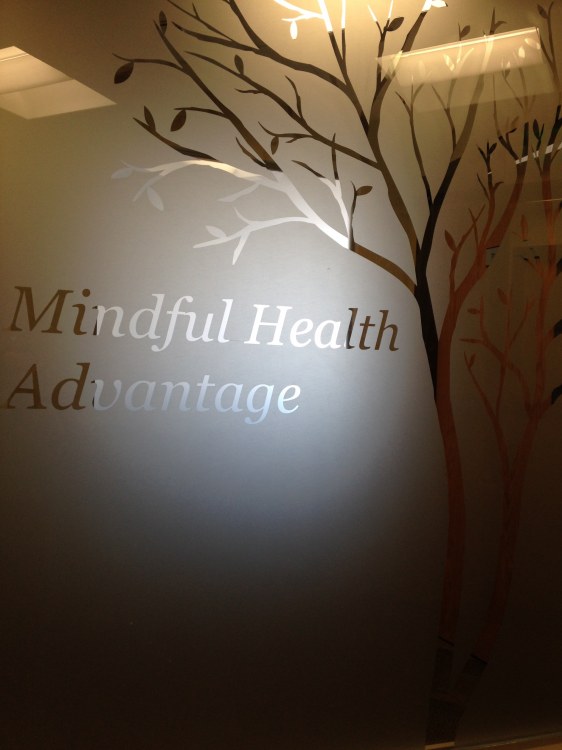 Eastern civilizations have valued Meditation and Mindfulness for centuries. In a way our Western society is behind and playing catch up, with the help of science. Scientific research in the last decade is consistent and robust, showing us how mindfulness and meditation are healthy, healing, and central nervous system organizing practices - and therefore, life organizing. There is now scientific research backed mindfulness programs to heal depression, anxiety, & alleviate stress, among other things.
There are different styles or forms of meditation, from walking meditation to silent breath meditation. Mindfulness is basically: intentional, conscious, in-the-moment awareness, without any judgment. It can be practiced during quiet meditation or can be a guided practice. For a modern, western culture take on guided mindfulness, check out www.DrDanSiegel.com and his audio, "Wheel of Awareness".
Regular practice of Mindfulness has been shown to develop the prefrontal cortex of our brains, that area responsible for things such as: organization, planning, moderating emotional responses, sustained attention, and improving social relationships.
We are starting a Mid-Wednesday Mindfulness group experience. If interested, call and ask for details (303-202-6143).
Previous Articles by Dr. Tj Price
Mindfulness
Meditative Practices
Mindful Health is an important aspect of human health. I believe I don't succeed unless you succeed. I am half of Mindful Health Advantage; Dr. Roberts & I are here to help you heal, grow, and develop into the person you would like/want to be - to develop/construct a life you will be proud to have lived. We humans live in a very complex, stressful time in our history. It is often very difficult to know what to do, or how to heal. Know that there are ways to deal well with stress, loss, and changes in life. I have found that it is very important to develop positive relationships with yourself, family, other people, and ideally, the whole world, and universe. Are you struggling? We have witnessed people make amazing progress and changes in their lives, and we are honored to be a part of that growth. I am sure our brain, being, and spirit have more potential than most of us can fathom. I am very thankful that I am not "stuck" in a job. I have found my avocation and calling. May I help you? . I resonate with the quote by Ralph Waldo Emerson: The best way to predict the future is to create it. . We are setting up a Wednesday Mindfulness group over the lunch hour. If interested, please call and get details, or reserve a spot.