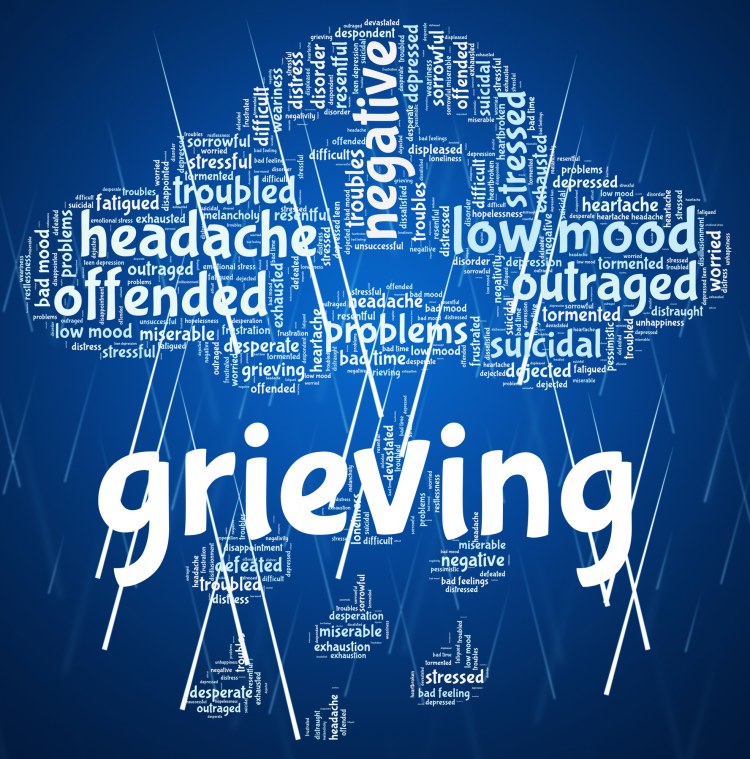 Healing does not have a clock timer and grieving is not a linear process. With grief already emotionally taxing, healing often further complicates the process with a negative connotation of energy depleting work. The grieving of a loss translates and manifests in each of us differently. To some degree we have all experienced a variation of loss, be it the loss of a loved one or the loss of an experience in our lifetime. Unfortunately the holidays and the holiday season in its entirety, can stir up emotions related to our loss, at times accompanied with anxiety and depression.
In the case that your grieving is at its peak this holiday season, I have compiled a list (in no particular order) of reminders that you can practice to help you withstand the work parties and family get-togethers we sometimes dread. Regardless of what you do, where you go, or who you are with, chances are that your grief is going to be present in some capacity. If grief is your plus one this holiday season I hope you find solidarity in these 7 tools.
1. Give yourself the permission to begin anew. Starting over can be especially healing –not to mention scary. However, trying new traditions and shaking off the old can elicit a freeing feeling.
2. Dedicate something special. The grieving process is a prime time to commemorate. Allot the time to do something special in memory of your loved one or to honor the loss of something important to you.
3. Exercise your right to 'NO'. It is acceptable to be selective, to turn down that which you don't want in order to voice that which you do want. Often times, the holidays hold the expectation of getting together with family and/or friends, and participating. This being said, there is no obligation to attend every social event you are invited to. Alternatively, complete withdraw from family and friends is not healthy, so it might mean peeling yourself out of bed, getting dressed, and leaving the house.
4. Share your experience. Wherever you go, or don't go for that matter, honor your emotional low. Stay true to yourself and the feelings that come up for you. This can mean sharing your emotions at present and leaning on those around you. Do not be afraid to say that you are having a rough day. I encourage you to speak up and relay your feelings of grief.
5. Connect mind to body. A way to release anxiety and keep focus is by exercising. Physical exercise can produce dopamine in your brain helping to regulate your emotional response. If even for just a few minutes a day, exercise proves beneficial for both mind and body.
6. Ground yourself in reality. While there are many grounding techniques, I tend to believe that it is relatively simple to practice grounding techniques rooted in acknowledging and using your senses. For example, take note of your surroundings by inhaling the smell, making eye contact, and touching the people around you.
7. Communicate with your therapist. Refrain from hiding away from emotional support, and contact your mental health professional. If you don't have a mental health professional I recommend seeking one out. In addition, make it a point to have at least 3 friends or family members that you trust close to you. Communicate with these people; let them know that you may need their support appointing them to be on standby.
About the Author
Lauren Yaldoo is the Executive Coordinator of Therapy.Live, an internationally recognized all-in-one HIPAA compliant practice management, marketing, and education platform. Lauren is also a co-author of Prepare U, a mental, emotional, and behavioral health curriculum. She is a licensed clinical Psychotherapist with experience working with adults, adolescents, and children using an array of theoretical approaches. Lauren values interpersonal relationships and views opportunities of connecting to be exceptionally rewarding. In her spare time, she enjoys practicing yoga, reading, and spending time with friends and family. Note: Blog posts are for information purposes only and should not be seen as financial, health, nutritional, medical, legal, etc. advice. Consult with a professional before taking any sort of action. Blog posts make no guarantees or promises regarding the accuracy, reliability, or completeness of the information presented. Any information is not a substitute for professional advice.