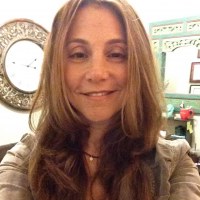 Jennifer Abcug, LCSW: Life Transitions NYC
MSW - Master of Social Work
Being true to oneself is not a simple task and often comingles with feelings of insecurity and uncertainty. Conditioning of women to "follow the right path" begins when we are young and impressionable. It can continue until we are very old or until we recognize that our life feels "wrong".

I specialize in counseling women through life transitions and the complexities of discovering fulfillment when making life choices. In her poem "The Summer Day" Mary Oliver asked, "What is it you plan to do with your one wild and precious life?" This question is a focal component of my work with clients. A frequent issue I have seen in my practice, in my own life and the lives of women close to me, is a struggle to discern between "wants" and "shoulds". By separating personal desire (wants) from external expectation (shoulds) it is my hope that clients learn to live more authentically.

In addition to being a psychotherapist, I am, in no particular order, a mom, divorcee, partner, daughter, bereaved sibling, runner, reader, writer and seeker of authenticity.
Women's Issues
Grief
Loss
and Bereavement
Co-parenting after divorce
Divorce / Divorce Adjustment
Disruption Of Family By Separation Or Divorce
Generalized Anxiety
Infertility
Pregnancy and Maternity Issues
Caregiver Issues / Stress
Divorce And Co-Parenting
Divorce / Divorce Adjustment
Disruption Of Family By Separation Or Divorce
Dating and building relationships
Grief
Loss
and Bereavement
Marriage Counseling/ Women's Issues
College & Graduate School Students
Issues Related to Motherhood
New Mothers
Infertility
Pregnancy and Maternity Issues
Generalized Anxiety
Caregiver Issues / Stress
Women's Phase of Life Issues
Jennifer Abcug, LCSW: Life Transitions NYC's Videos
Play, Learn, and Grow
Jennifer Abcug, LCSW: Life Transitions NYC's Articles
Discover New Pearls of Wisdom