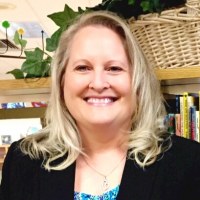 Judy Mosier Corrigan
MS - Master of Science, Counseling and Student Personnel, emphasis in Community Counseling
I am a Licensed Professional Counselor who has been in private practice for many years. I work with people struggling with depression, anxiety, abuse, trauma, grief, anger management, divorce, parenting and many other issues.. Having also worked at an employee assistance program, I have extensive experience with management consultation, workplace stress and career development.
I received my advanced training in Community Counseling from Oklahoma State University.
With over 20 years of counseling experience, I strive to give each of my clients, with genuine caring and concern, a safe place to work through any issue. I generally use solutions-oriented therapy, cognitive-behavioral therapy and supportive therapy techniques to help partner with my clients to help them achieve their goals.

The power of the human spirit never ceases to amaze me. It is a privilege and my great joy joining with my clients as they progress from feeling hopeless or uncertain to finding solutions and feeling hopeful, peaceful and even excited.
Adjusting to Change / Life Transitions
Abuse / Survivors of Abuse
Anxiety disorders
Bipolar/Schizoaffective Disorders
Mood Disorders
Career and job issues
Divorce And Co-Parenting
Stepfamily issues
Grief and Loss
Trauma and PTSD
PTSD
Depression and Anxiety
Mood Disorders
Grief
Loss
and Bereavement
Divorce and Co Parenting
Blended Family Issues
Career and job issues
workplace issues
Judy Mosier Corrigan's Videos
Play, Learn, and Grow
Judy Mosier Corrigan's Articles
Discover New Pearls of Wisdom