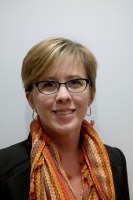 Phronsie Sprenger, LCSW
MSW - Master of Social Work
Phronsie was born in Elmira, New York and moved to Bozeman with her family in 1999. She graduated from Montana State University in 2006 with a Bachelor's degree in Family and Consumer Science and with a Master's degree in Social Work from Walla Walla University Billings in 2012. Currently, Phronsie is a licensed clinical social worker and has completed course work that specializes in sexuality with the Buehler Institute.

Phronsie has over fifteen years of experience working with individuals and families during crisis which include domestic violence, child abuse, coping with mental illness and processing changes in physical health and function. Phronsie is currently a Medical Social Worker at the Bozeman Health Cancer Center, Frontier Home Health and in private practice in which she specializes in relationships and sexuality.

Phronsie facilitates Breast Cancer and Huntington's Disease Support Groups. She is also a licensed pilot and enjoys traveling and spending time with her family. Phronsie and her husband Brian have four children, all of which currently live in the Bozeman area.

Couples/ Sexual Therapy
Chronic & Terminal Illness
Adjustment Disorder
Adjusting to Change / Life Transitions
Adjusting to a Medical Diagnosis
Adjustment and Alternative lifestyles
Sexual Issues
LGBTQ Affirmative Therapy
Adjustment Disorder
Depression and Anxiety
Couples and Sex Therapy
Phronsie Sprenger, LCSW's Videos
Play, Learn, and Grow
Phronsie Sprenger, LCSW's Articles
Discover New Pearls of Wisdom