Telehealth & Beyond
Secure
The internationally recognized all-in-one secure practice management platform developed from the beginning to give mental health professionals the power to do more. Designed by mental health professionals and world class technology experts with a passion for empowering people and developing tools for leaders like you who are Transcending Distances & Transforming Lives®. U.S. Patent #10325070

Therapy Live has been Designated as the Official Practice Management Platform of the Canadian Psychological Association (CPA)
.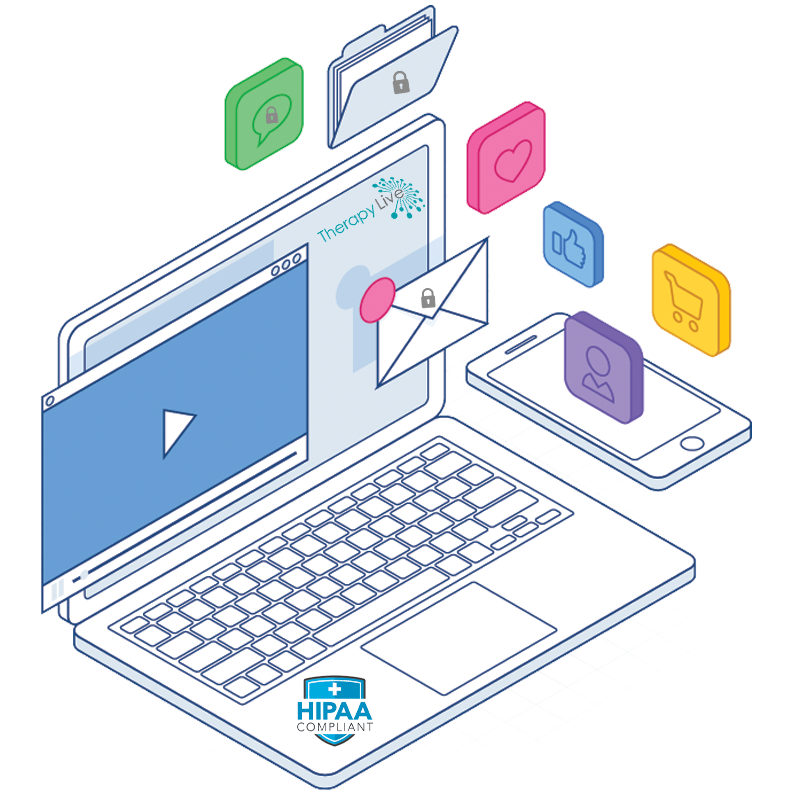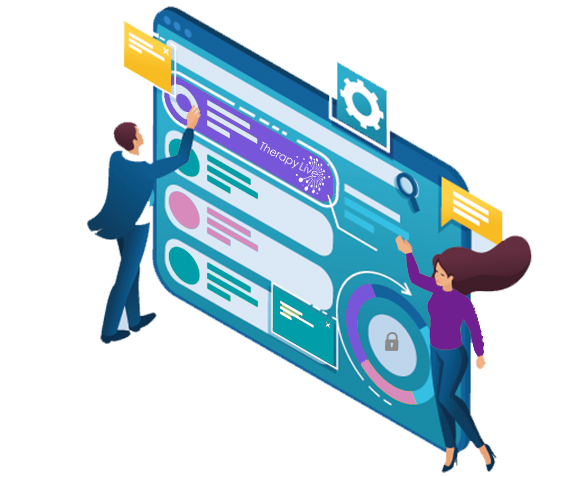 The Future is Now
For Today & For Tomorrow
Fun fact: As many people around the world are quickly adopting telehealth, the concept of modern telehealth has existed for nearly 100 years. In an April 1924 issue of Radio News magazine they described with images this modern day phenomenon and how it can be utilized to improve access to care.
The first documented telemedicine consultation was delivered in the late 1950's. Unlike most current platforms, the Therapy Live platform was technologically designed from the very start with a vision of giving mental health professionals the greatest ability to improve their reach, outcomes, and autonomy, while contributing to the advancement of healthcare equity.
Through your intuitive platform and personal web presence you will join a growing community of proactive psychologists, social workers, counsellors and other licensed mental healthcare professionals. You will be able to more easily self manage your clients, schedules, services, fees, and contributions without additional concerns of privacy, security, and compliance. Our technology is designed for how the practice works today while improving outcomes for tomorrow.
See Services
Wherever You Go
Quick Easy Elegant & Light
Therapy Live has evolved from the belief that easy access to non-emergency mental health services must be accessible to all, simple to use, and affordable, regardless of where you are in your career or where your clients are in life. The Therapy Live platform is built with the latest technologies and designed to be intuitive and flexible based on how you choose to practice.
The intelligent design of the platform is secure, responsive, light, and accessible through any device accessible to the cloud. We minimize the need for you to utilize 3rd party software applications and completely eliminate the need to self-host or download apps from 3rd parties, which is often the case of other EMR platforms leaving you vulnerable and increasing your risk to patient data breaches.
read more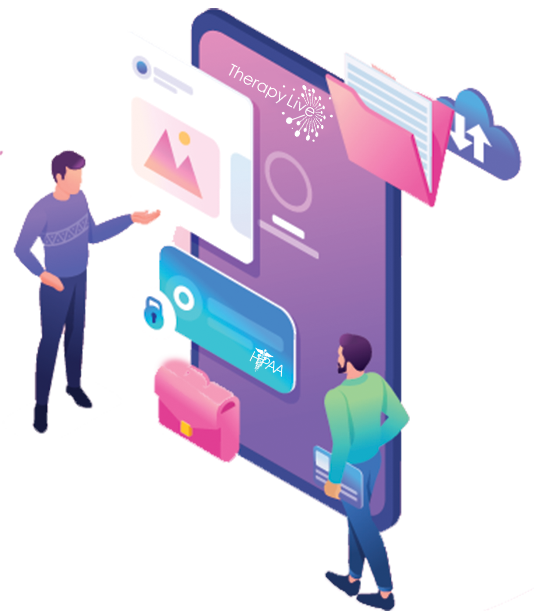 When two connect, a third person should benefit
The Live Network
Therapy Live is a project of The Live Network PBC, a 21st century Public Benefit Corporation that was founded to place public benefit ahead of corporate profit. The Live Network was born with a mission to solve problems that have been historically perceived as impossible to overcome. Tackling deep rooted issues such as access to care, healthcare equality, behavioral health parity, red tape, stigma, and suicide prevention became the founder's life work after losing his older brother to suicide.
The Live Network was cofounded by leading experts in healthcare, technology, research, and education. Since 2015, the team behind The Live Network, a top level IBM Global Entrepreneur Grant recipient, has developed and validated novel assessment tools, been awarded a comprehensive telehealth patent, created and deployed the first ever evidence-supported experiential mental health curriculum in North America, and has continued to develop alliances with international leaders in healthcare with shared goals. Therapy Live was designed from the ground up to successfully overcome these challenges by giving professionals the power to do more.
Read More
Pricing table
choose your plan - 30-day free trial
Positive Profile
Best for Securing Your Page
---
Premium Handle & Public URL
Dynamic Profile
Integrated SEO & Encryption
View Details
Positive Presence
Best for Thought Leaders
---
Positive Profile Features +
Instant Encrypted Telehealth
Ability to Create & Monetize Content
Article Publishing & More
View Details
Positive Practice
Best for Active Practitioners
---
Positive Presence + Full Practice Management Tools
Scheduled & Billable Telehealth
Automated Scheduler, Session Notes, Direct Payments & Much More
View Details