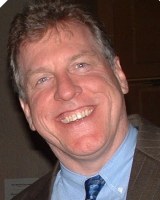 Dr. Bruce Borkosky
PsyD - Doctor of Psychology
Warm, generous, understanding and comforting, Dr. Borkosky is well suited to the first time counseling client who has some problems but is uncertain about whether counseling can help.

Since becoming licensed in 1994, Dr. Borkosky has treated or evaluated tens of thousands of patients. This wealth of experience has enable him to develop a keen clinical knowledge and ability to understand people. He is pleased to have learned many practical techniques to life's many problems, and enjoys bringing patients' goals within reach.

Dr. Borkosky also practices in prisons and in the Courtroom. As a forensic specialist and expert witness, he has been admitted as an expert in many circuit courts and county courts in Florida. He welcomes inquiries from attorneys and pro se litigants. See his website at http://www.fl-forensic.com.
Forensic Evaluations
Custody and Family Court
Blended Family Issues
Brain injuries
Behavioral and Cognitive Psychology
Psychodynamic psychotherapy
Depression
Discrimnation
Victim Of Crime
immigration
Dr. Bruce Borkosky's Videos
Play, Learn, and Grow
Dr. Bruce Borkosky's Articles
Discover New Pearls of Wisdom