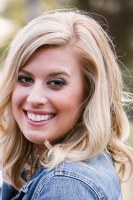 Emily Pagone, M.S., L.P.C.
Master of Science in Clinical Psychology
Emily engages each client with a warm, empathic, and accepting demeanor, while building rapport and holistically addressing and integrating each aspect of their biological, psychological, and social experiences. She believes in creating a safe space and environment for each client, allowing for them the freedom to introspect and work towards improving their health and well-being. She often utilizes cognitive behavioral therapy, client-centered therapy, child-centered play therapy, mindfulness-based therapy, family systems, trauma-focused, but she tailors her approach to each unique client and overall implements an eclectic perspective. She focuses on working with those who are survivors of trauma (i.e., sexual assault); who experience anxiety, depression, and stress; those experiencing family conflicts, divorce, and grief and loss.
Adult Survivors of Child Abuse/Trauma
Childhood Trauma
Adult Sexual Abuse
Child Sexual Abuse
Childhood Sexual Abuse
Adult survivors of childhood sex abuse
Adult Caregiving & Grief
Adolescent and Young Adult Issues
Adolescent and Life Transitions
Adolescent Issues
Attachment-based therapy (children)
Adjustment to Parenthood
Expectant and New Parents
Child Affected By Parental Relationship Distress
Academic stress
Caregiver Issues / Stress
Acute Stress Disorder
Clinical Depression
Depressive Disorders
Depression and Anxiety
Communication/Conflict Resolution
Grief and Bereavement
Grief and Loss
Child Death Bereavement
Adult ADD/ADHD
Autism/Asperger's
Academic Issues
Academic Concerns
Emily Pagone, M.S., L.P.C.'s Videos
Play, Learn, and Grow
Emily Pagone, M.S., L.P.C.'s Articles
Discover New Pearls of Wisdom