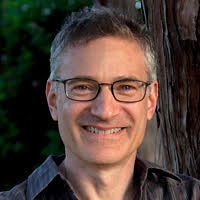 My intent is to help you deal with problems you're facing and lead a more fulfilling life. I have a strong track record of helping people overcome difficulty, struggle and confusion in their lives. I use an integrative mind/body approach to psychotherapy in facilitating change toward contentment and vitality. I work with couples and individuals around issues of intimacy, self-worth, life transition, purpose and spiritual inquiry. My style is collaborative, engaged and supportive.

I draw from different therapeutic models in a way that allows an opportunity for deep exploration, without losing sight of tangible goals. I also place great importance on creating a good therapeutic relationship, and providing an environment where you feel safe to freely and creatively explore your inner world.

I have extensive training in Hakomi Mindfulness-Based Somatic Psychotherapy, and I incorporate the use of mindfulness in my work. Doing so allows us to get beneath the surface of the conscious mind and study the fast-acting, "automatic" part of our brain that often controls what we do, against our better inclination or desire.

In addition to working with individuals, I see a lot of couples in my practice, and have trained in depth with Dr. Stan Tatkin, a leading couple therapist and author, whose work incorporates attachment styles and knowledge of how our brains process information, all of which come into play in primary partner dynamics. In helping you understand each other more fully, I will also teach you how to manage conflict in a way that is constructive, and relate in ways that are collaborative and supportive, rather than reactive and conditional.
Jeff Cohen MFT's Videos
Play, Learn, and Grow
Jeff Cohen MFT's Articles
Discover New Pearls of Wisdom