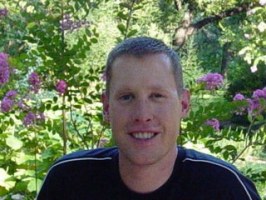 Steven Boman, MA, LMHP, CMFT
MA - Master of Arts
I am a transplant from the Minneapolis, MN where I lived most of my life and where I was in private practice as a Licensed Marriage & Family Therapist for 10 years. I now live and work in Omaha, NE where I've had a private practice in the downtown/Old Market area since the fall of 2016.

The main reason I became a therapist is that I enjoy helping others discover their potential and to discover that their lives can be authentically enjoyed. I've learned, both personally and professionally, that this happens through self-discovery and by connecting and sharing our lives with others in meaningful ways.

While I do believe it's possible to experience life with happiness, love, and freedom, life can be challenging and it may not always feel that way. The main roadblocks are often stress and difficult emotional memories that have built up over time, which can result in a variety of physical, emotional and behavioral difficulties. My role as a psychotherapist is to guide you in overcoming these difficulties by helping you to explore your values, goals and potential and to promote your natural abilities to heal, adapt and relate.
Eye movement desensitization and reprocessing (EMDR)
Acceptance and Commitment Therapy (ACT)
Family Systems Therapy
Transpersonal psychology
Trauma and PTSD
Anxiety
Addiction
Grief and Loss
Depression
Relationship Issues
Self-insight and Personal Growth
Steven Boman, MA, LMHP, CMFT's Videos
Play, Learn, and Grow
Steven Boman, MA, LMHP, CMFT's Articles
Discover New Pearls of Wisdom