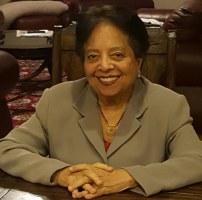 Swarna Singhal, PhD
PhD - Doctor of Philosophy
I believe human beings are intrinsically good people, trying to make sense of their existence in this world. Every one of us wants to have great relationships with our family, friends, co-workers and all others. However, sometimes we find ourselves not being able to communicate in an effective way, perhaps due to our inability to express ourselves in a way others can understand us. We may also be driven by our own doubts, fears and trust issues. That is where a person like me, who wears a non-judgmental, empathic hat comes in the picture. Since I don't have any history with a client I am able to look at their presenting problems for what they are and find solutions for them.
I truly believe we all possess ability to self-actualize. it is just that sometimes we need a guide, a neutral person to help us get back on our own life journey. My therapy is inspired by a desire to truly help a client. I speak from my heart with love when working with them. I see myself as a therapist, and a life coach.
Everyone is treated with utmost respect. I make sure they feel safe and relaxed in my office.
I like working with couples, families, individuals-children, and adults of all ages. I use therapeutic approaches that use unconditional regard for my clients. We focus on finding solutions, finding ways to improve one's self. We use stress management techniques, and practical cognitive techniques to improve our state of mind.
I worked as an assistant editor for a Government magazine in India for several years while taking classes for my Master's in Sociology degree from the University of Bombay.
I got married in 1967 and continued to pursue higher degrees and ended up with three more master's degrees in education and psychology. In 2005 I earned my ultimate degree-a doctoral degree in clinical psychology. Within this period I also had three daughters, with two of them getting married. Two of my older daughters are married with children. They themselves are highly accomplished with medical, legal and educational degrees from Ivy league schools.
My husband passed away two years ago after being together with me for 47 years. He was my best friend, my mentor, my supporter and a great provider of high intelligence. His death has made me deeply aware of human conditions-the suffering and joy people have in their lives. He is my inspiration and reason to keep working in this field and help as many people as I can.
I am passionate about gardening, cooking, reading and writing. presently, I am finishing up writing a book on marriage based on the wisdom from ancient books on Hinduism.
I am very comfortable working with a widely diverse client population. Having been born and brought up in India, and then having lived in the United States for the past 50 years, I am immersed in the Western culture while still maintaining my learning from my formative years in India.

Marriage and Family Counseling
couples counseling
closed head injury rehabilitation
Post Traumatic Stress Disorder
A wide variety of relationship issues
depression
anxiety
Bi-Polar Disorder
grief
Swarna Singhal, PhD's Videos
Play, Learn, and Grow
Swarna Singhal, PhD's Articles
Discover New Pearls of Wisdom