Meet The Team
Therapy.Live is a team collaboration between adroit individuals passionately invested in enhancing and humanizing the delivery of mental health services with a focus on improving access, outcomes, and efficiency.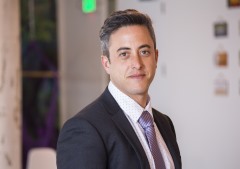 Ryan G. Beale, M.A.
Founder and CEO
Founder and CEO Ryan G. Beale has a wide array of life and business experience as well as a specific passion for wellness and mental health. Ryan, at the age of 23, moved to Chicago and started a successful commercial real estate brokerage firm representing some of the largest retailers and landlords in the country. In 2006, he founded Chattertree.com one of the first private family social networks in the world. It was the first such network to become COPPA compliant, which allowed children under 13 to join and use the technology. Chattertree went on to connect more than 10,000 families from over 100 countries around the world.
A pivotal event in Ryan's life occurred when he and his family lost his brother Steve to suicide. Ryan returned to Michigan in 2011 to help stabilize his family, emotionally and financially, after this tragedy. Since then, Ryan has made addressing mental health problems and the associated stigma preventing individuals from seeking care his top priority.
Ryan's passion for mental health and wellness has lead him to participate in a range of local and national campaigns from the Pepsi Refresh Project to metro Detroit's Out of the Darkness Walks. He also returned to school and completed a Master's Degree in Clinical Psychology at the Michigan School of Professional Psychology and has received his postgraduate state license. Ryan began building Therapy.Live in November of 2015.
He is a father of three daughters, a martial arts enthusiast, and loves taking his 1957 Sea King for a spin around the lake.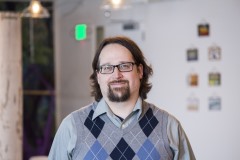 M. Ellis Jaruzel II, Psy.D.
Co-founder and CRO
Co-founder and CRO Dr. M. Ellis Jaruzel II has an extensive background in healthcare that has covered most everything from working on the streets of the inner city to presenting award-winning academic papers on critical metatheory. He has three graduate degrees in Clinical Psychology and over a dozen years of experience working with adults with mental health concerns. He has taught graduate courses in clinical psychology and served as an ad hoc reviewer for peer-reviewed journals. He continues to practice adult psychotherapy and assessment. Dr. Jaruzel is an integrative thinker and strives to find elegant solutions that express the simplicity on the far side of complexity.
He is a new father, occasional Ingress player, and thinks that xkcd is way too funny.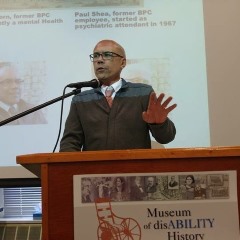 Karl Shallowhorn, M.S., CASAC
Director of Curriculum Implementation for the NE Region
Director of Curriculum Implementation Karl Shallowhorn's career in the fields of mental health and addiction comes as a result of his own lived experience with bipolar disorder and substance abuse when he had his first episode at the age of 18. With the help of a broad support network, Karl has been able to overcome his illness and go on to work successfully in the fields of addiction and mental health for over 16 years. In addition, Karl has also had 12 years working in the higher education arena.
He is a New York State Credentialed Alcoholism and Substance Abuse Counselor CASAC) and obtained his Master's degree in Student Personnel Administration from SUNY Buffalo State in1998. Karl is passionate about writing and has published Working on Wellness: A Practical Guide to Mental Health. He is a contributing writer and blogger for BP magazine and The Mighty. He also writes his own blog, "The Hope Shot" and coordinates and writes for the United Church of Christ blog entitled "The Journey."
Karl is one of the nation's top 100 Mental Health First Aid Instructors. He is the Chair of Affiliate Relations for the Mental Health Association in New York State Board of Directors, as well as serving on the Erie County Mental Hygiene Community Services Board, and the United Church of Christ Mental Health Network. Karl is also a member of the distinguished Health Foundation of Western and Central New York Health Leadership Fellows Program.
Karl has received many honors including, among others, the 2017 Buffalo Black Achievers, induction into the Sweet Home High School Distinguished Alumni Wall of Fame, the Mental Health Association of Erie County Courage to Come Back Award, the Compeer Buffalo Googie Butler Award for Advocacy and the Network of Religious Communities Religious Service Award.
Karl is a huge music lover and also enjoys long-distance cycling. He lives in Amherst, NY with his wife, Suzy and two adult daughters, Sarah and Lillie.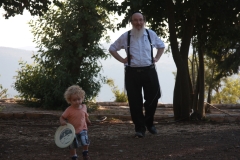 Michael Krauss, M.S.
Co-founder and CTO
Co-founder and CTO Michael Krauss is one of our team's top secret ingredients. Residing in the northern mountains of Israel, Michael's experience in engineering data systems to target outcomes like a missile is to be taken literally. From 1994 through 2010 Michael worked as the lead for missile defense software development for Hag Technologies. Hag Technologies was contracted by the US Army missile program to create the missile guidance and defense system. Michael spearheaded foundational work that led to the development of some of the most advance missile defense systems (systems that protect civilians from missile attacks) that we may hear about in the news today. Since then, he has gained extensive experience in running educational platforms.
In addition to his expertise in software engineering, Michael received a Masters from the University of Michigan in Biochemistry and has been doing research for decades into individualizing treatment based on a person's unique genetic makeup.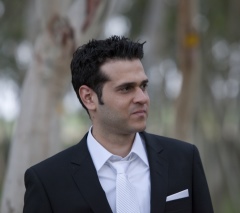 Daniel Saiegh
Co-founder and Lead Software Designer
Co-founder and Lead Software Designer Daniel Saiegh is an experienced programmer with over a decade of experience in software engineering and design. He graduated from University of Tel-Aviv Engineering School with an undergraduate degree in Computer Software Engineering. He is fluent in over a half-dozen programming languages and is familiar with servers from Apache to Weblogic and several in between. With a keen eye, Daniel is able to fluidly toggle between frontend and backend design without skipping a beat.
Speaking of beats, Daniel's father was a rock star in the 70's and he used to jam out with the best of them.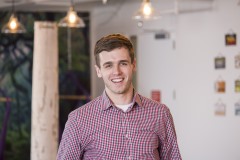 Adam Zimmer
Lead Video Producer
Lead Video Producer Adam Zimmer uses his expertise in videography, editing, motion graphics, and producing to help create meaningful and helpful content for Therapy Live. Adam recently graduated from Michigan State University with a Bachelor of Arts in Media and Information, but his love for video developed long before college. Since being given the option to create a video for a project in 5th grade, he has been working to pursue video production as a career. Joining the Therapy Live team has given Adam the chance to use his creativity and talents to have a positive impact on the world.
When he finally does unplug from the computer, he is often indulging his inner socialite and hanging out with friends and family or working on keeping his 1999 Pontiac Firebird running.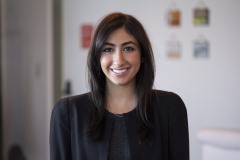 Lauren Yaldoo, M.A.
Executive Coordinator
Executive Coordinator Lauren Yaldoo contributes to the value and growth of Therapy Live with her strategic thinking and passion for collaboration. Her role permits her to showcase her leadership and professional talents. Lauren is also a licensed clinical psychotherapist. She graduated from the Michigan School of Professional Psychology with a Master's degree in Clinical Psychology. Lauren is able to communicate her unique voice and educational training, thus ensuring that the needs of both the clinicians and clients are satisfied. Lauren's focus on the interpersonal adds to Therapy Live's dynamic culture. She views opportunities of connecting as exceptionally rewarding. For Lauren realizes that even if she were to reside in only a minor portion of a person's life journey, they will always be the epitome of her experience.
When she is not at the office she enjoys reading, drinking green tea, and practicing yoga.
Brion Hayward
Video Team Director
Brion just recently graduated from Specs Howard School of Media Arts with a Digital Media Arts Diploma in December of 2016. Since the age of 13, he has always had a passion in videography, and enjoys most of his time shooting and editing videos. When he is not working on any projects, he enjoys spending time with friends, listening to music, and watching YouTube videos. He is excited to be apart of the Therapy.Live team, and to see what is in store for his future in the media arts industry.