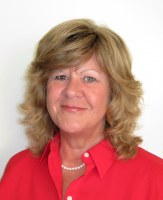 Betty Bickers, LCSW
MSW - Master of Social Work
In the field of psychiatry/mental health for over 30 years, I am a "seasoned" psychotherapist who helps teens and adults better navigate their emotional worlds. Your privacy and confidentiality is my primary concern; I keep no clinical notes online. Please visit my website BettyBickers.com to read more about my practice.
Depression and Anxiety
Issues of Sexual and Physical Abuse
Emotional Disturbance
Adolescent and Young Adult Issues
Health / Illness / Medical Issues
General Adult Psychiatry
Counseling after the loss of a child.
Borderline Personality Disorder
Co-Dependency
Dependent Personality Disorder
Narcissistic Personality Disorder
Clergy Sexual Abuse
Dual Diagnosis
Gender Dysphoria In Adolescents And Adults
Disruption Of Family By Separation Or Divorce
Panic and Panic Attacks
Bipolar Disorder
Dissociative Identity Disorder
Suicidal Thoughts
Anger Issues
Impostor Phenomenon
LGBT Related Problems
Grief
Loss
and Bereavement
low Self-esteem
Career and job issues
Couples Therapy/Relationship Issues
Life adjustments or transitions
Assessment and Treatment of Serious Mental Illness
Adult Caregiving & Grief
Bipolar/Schizoaffective Disorders
OCD / Obsessions and Compulsions
Addiction Intervention
Pet Loss
Coping with illness/disability
Adult Children of Alcoholics (ACOA)
Adult children of divorce
Bicultural & Multicultural Issues
Infidelity / Affair Recovery
Separation Anxiety Disorder
Generalized Anxiety Disorder
Major Depressive Disorder
Postpartum Depression
Posttraumatic Stress Disorder (PTSD)
Somatization
Schizophrenia
Betty Bickers, LCSW's Videos
Play, Learn, and Grow
Betty Bickers, LCSW's Articles
Discover New Pearls of Wisdom