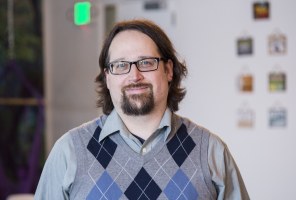 Dr. Ellis Jaruzel Licensed Psychologist
PsyD - Doctor of Psychology
From $100 - $170
Whether you are suffering immense distress or striving to actualize your ideal self, it is very likely that there is a psychologist who can help you with what you are seeking. I would be honored to be that psychologist.

I am a fully-licensed Clinical Psychologist and I am an adult generalist, having worked with the entire spectrum of adult diagnoses. That said, I am most skilled in working with Anxiety, Depression, Trauma, Relationship Issues, Personality Disorders, Existential Crises, and Personal Growth. Whether you are brand new to therapy, or this is a return visit, we can collaboratively create a plan of action tailored to your unique strengths, needs, and preferences.

I offer an integrative approach to psychotherapy that is uniquely tailored to each individual, couple, or group that I see. I draw on a range of different theories and tools to offer you a supportive and challenging experience in therapy or consultation that is informed by over 15 years of mental health experience and yet is sensitive to the particulars of the present moment.

Picking a psychologist can be a very personal process, and I invite you to watch the video overviews below to get a sense of how I work. Please contact me if you believe we will be a good fit, and we can talk about what you are looking for and how best to meet your needs.

In addition to my outpatient mental health experience, I am intimately involved in curriculum development, research, and technological innovation. I am a Researcher, Inventor, Integral Scholar, and Chief Research Officer at The Live Network and I am a Co-author of the Prepare U Mental Health Curriculum for high school students.

Integral psychotherapy
Existential therapy
Gestalt therapy
Humanistic psychology
Assessment
Group Therapy
Encounter groups
Breathwork
Mindfulness
Family Constellations
Rogerian psychotherapy
Interpersonal Therapy
Cognitive Behavioral Therapy (CBT)
Adolescent and Adult
Adults
Adolescent Issues
Workshops
Teletherapy
Metacognitive Therapy (MCT)
Experiential Workshops
Startup Stress
Early Company Stress
Research
Personality Disorders
Depression
Anxiety
PTSD
Complex Trauma
Complicated Grief
Existential Issues
Religious/Spiritual Crises
Bipolar Disorder
Men's Issues
Adjustment Disorders
Death/Dying
Adult Survivors of Child Abuse/Trauma
Brief Psychotic Disorder
Fears/ Phobias
Fear of Flying
LGBT Mental Health
LGBTQA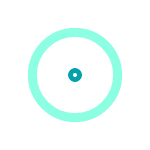 Get to Know Dr. Ellis Jaruzel Licensed Psychologist

About This Video:
Dr Ellis Jaruzel - Pith Outline of Therapy Part 1: Why Therapy?
PsyD - Doctor of Psychology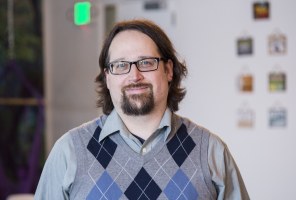 Dr. Ellis Jaruzel Licensed Psychologist's Videos
Play, Learn, and Grow
Dr. Ellis Jaruzel Licensed Psychologist's Articles
Discover New Pearls of Wisdom