We Act Like We Didn't See it Coming
For some that may have wondered what the intention was for big data collection and mind hacking in the early days of FB and social media, I'll never forget watching this interview live. I remember feeling angry as I slowly watched society begin to blindly drive off a cliff.
I wrote about it furiously in my journal in 2010 which later became part of my book Forty Days Off Facebook. . I was angry at how the power of connection was about to be abused on a global scale to better understand individuals' psychological profiles for the purpose of throwing impulse control into overdrive. What a HUGE opportunity lost! The power of a world connected was being driven by the power of influencing peoples' thoughts, buying patterns, who they interacted with and how they engage with one another.
What started as a way to better connect the world, turned into a better advertising platform that could target audiences specific to interest, habits, and likes. FB now controls nearly 75% of the media that gets to the public. They literally control what our mind eats. Growing up, I was always told that "you are what you eat". Well I don't think our minds have been eating very healthy and it's starting to show up in the world with the way that we have been eating information. We have so much information coming at us, that I personally want to take this moment to tell you that you are a special human being just for making it this far in this post.
Most people don't even have the patience to read an entire article because they are eager to get the next bite size piece of info to either inhale or spit out. What started as better advertising opportunities, has evolved to political hacking, and has further morphed into foreign countries using this network effect to further divide us.
Data abuse is one huge problem in itself, but the psychological effects of intentional data pushes has adversely affected our society. Early investors and early management have come out in droves recently voicing their shame and disgust with how their contributions have led to this civil discord and what I believe will begin to show more and more the negative effects to our society's mental wellness. The path that was chosen for their business I believe was by design, fueled by greed, power, and control. That is what fueled my anger then and that is what often fuels my sense of urgency and passion to create solutions so that this societal disconnect does not become our story, and can become a chapter in our history books sooner than later.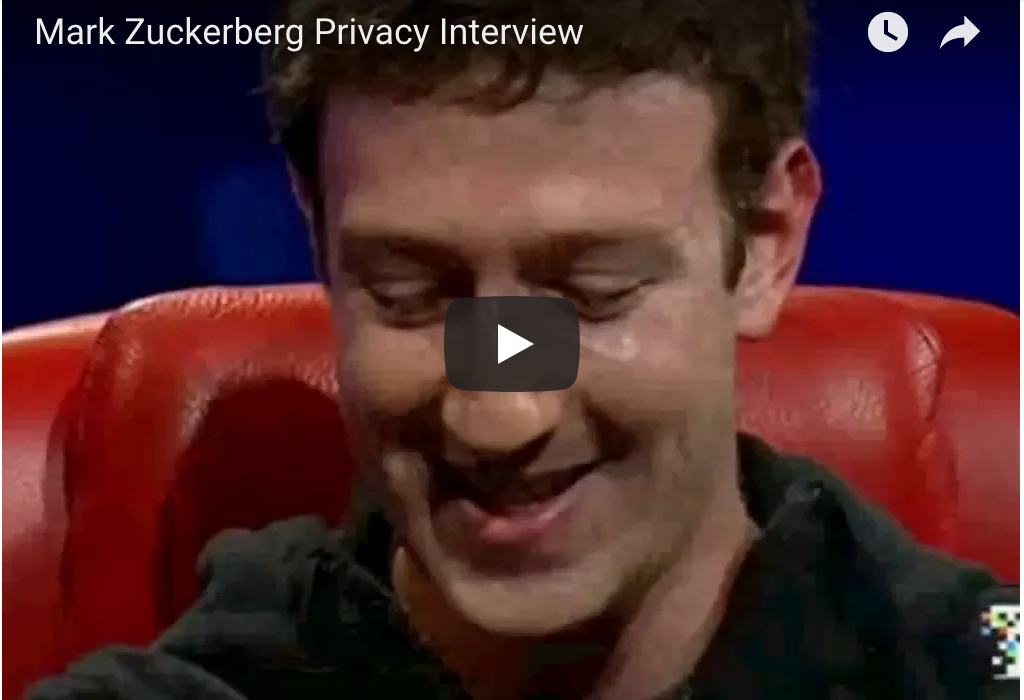 Previous Articles by Ryan G. Beale, M.A., TLLP
Prepare U
Social Anxiety
Addiction
I have a wide array of life and business experiences as well as a specific burning passion for wellness and mental health. At the age of 23, I moved to Chicago and started a successful commercial real estate brokerage firm representing some of the largest retailers and landlords in the country. In 2006, I founded Chattertree.com one of the first private family social networks in the world. It was the first such network to become COPPA compliant, which allowed children under 13 to join and use the technology. Chattertree went on to connect more than 10,000 families from over 100 countries around the world. A pivotal event in my life occurred when my family and I lost my eldest brother Steve to suicide. I returned to Michigan in 2011 to help work to stabilize my family, emotionally and financially, after this tragedy. Since then, I have made addressing mental health problems and the associated stigma preventing individuals from seeking care my top priority. My passion for mental health and wellness has lead me to participate in a range of local and national campaigns from the Pepsi Refresh Project to metro Detroit's Out of the Darkness Walks. I returned to school and completed a Master's Degree in Clinical Psychology at the Michigan School of Professional Psychology and have received my postgraduate state license. I have worked at the county crisis center as a crisis interventionist as well as in private practice. I began building Therapy.Live in November of 2015 with an amazing team of passionate experts. In 2017 I, along with my team of experts and passionate thought leaders launched the evidence-supported Prepare U Experiential Mental Health Curriculum. This curriculum is our biggest contribution to date in the education space. Prepare U is changing the conversation of mental health around the country and is saving lives on a massive scale. Through my work in mental health, I have been on a journey that I had never anticipated. I have collaborated with international leaders, including the former United States Surgeon General. I have been an expert panelist on national media ranging from the Huffington Post to Fox News. I am humbled and honored at the opportunities that life has brought me through many challenging and painful tragic events, which have guided me to become an advocating voice in moving the needle in mental health for generations. I feel that my work in mental health after a decade is only getting started. I am the proud father of three beautiful daughters, a husband, a martial arts enthusiast, and I have a great appreciation for boating and being by the water.