Ryan G. Beale, M.A., TLLP
MA - Master of Arts
I have a wide array of life and business experiences as well as a specific burning passion for wellness and mental health. At the age of 23, I moved to Chicago and started a successful commercial real estate brokerage firm representing some of the largest retailers and landlords in the country. In 2006, I founded Chattertree.com one of the first private family social networks in the world. It was the first such network to become COPPA compliant, which allowed children under 13 to join and use the technology. Chattertree went on to connect more than 10,000 families from over 100 countries around the world. A pivotal event in my life occurred when my family and I lost my eldest brother Steve to suicide. I returned to Michigan in 2011 to help work to stabilize my family, emotionally and financially, after this tragedy. Since then, I have made addressing mental health problems and the associated stigma preventing individuals from seeking care my top priority. My passion for mental health and wellness has lead me to participate in a range of local and national campaigns from the Pepsi Refresh Project to metro Detroit's Out of the Darkness Walks. I returned to school and completed a Master's Degree in Clinical Psychology at the Michigan School of Professional Psychology and have received my postgraduate state license. I have worked at the country crisis center as a crisis interventionist as well in private practice.

I began building Therapy.Live in November of 2015 with an amazing team of passionate experts. In 2017 I, along with my team of experts and passionate thought leaders launched the Prepare U Experiential Mental Health Curriculum. This curriculum is our biggest contribution to date in the education space. Prepare U is changing the conversation of mental health around the country and is saving lives on a massive scale. Through my work in mental health, I have been on a journey that I had never anticipated. I have collaborated with international leaders, including the former United States Surgeon General. I have been an expert panelist on national media ranging from the Huffington Post to Fox News. I am humbled and honored at the opportunities that life has brought me through many challenging and painful tragic events to be a advocating voice in the move the needle in mental health for generations to come. I feel that my work in mental health after a decade is only getting started. I am the proud father of three daughters, a husband, a martial arts enthusiast and have a great appreciation for boating and the water.
Family Systems
Addiction Intervention
Suicide bereavement
Suicidal Ideation
Depression and Anxiety
Adjusting to Change / Life Transitions
Business and Career Issues
Executive/Career Coaching
The Live Network Inc
Couples and Pre-marital counseling
College & Emerging Adulthood Issues
Adjusting to Change / Life Transitions
Marital Problems
Addiction Intervention
Adjustment Issues
Suicide bereavement
Suicidal Ideation
Career/Life Balance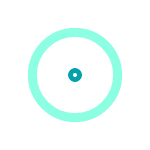 Get to Know Ryan G. Beale, M.A., TLLP

About This Video:
Ryan Beale Interviews Dr. Sid Berkowitz on Trust Part 1
Therapy Live CEO and founder Ryan Beale talks with the legend Dr. Sid Berkowitz. Ryan inquires about the importance of trust between the therapist and their clients in the therapeutic relationship.
MA - Master of Arts
Ryan G. Beale, M.A., TLLP's Videos
Play, Learn, and Grow
Ryan G. Beale, M.A., TLLP's Articles
Discover New Pearls of Wisdom